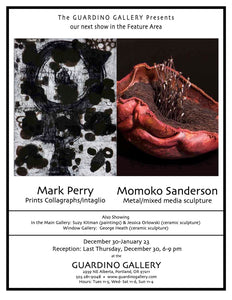 January 2011: Mark Perry & Momoko Sanderson
Momoko Sanderson is a metal-smith and mixed medal sculptor who combines, metal, glass & paper to create works that mimic nature.
Mark Perry is an intaglio printmaker. His textured and abstracts prints are created with a variety of techniques: intaglio, collagrahic and relief.